Your Trusted Remodeling & Repairs Expert!
For All Your Construction Needs
We Serve The Washington & Yamhill Counties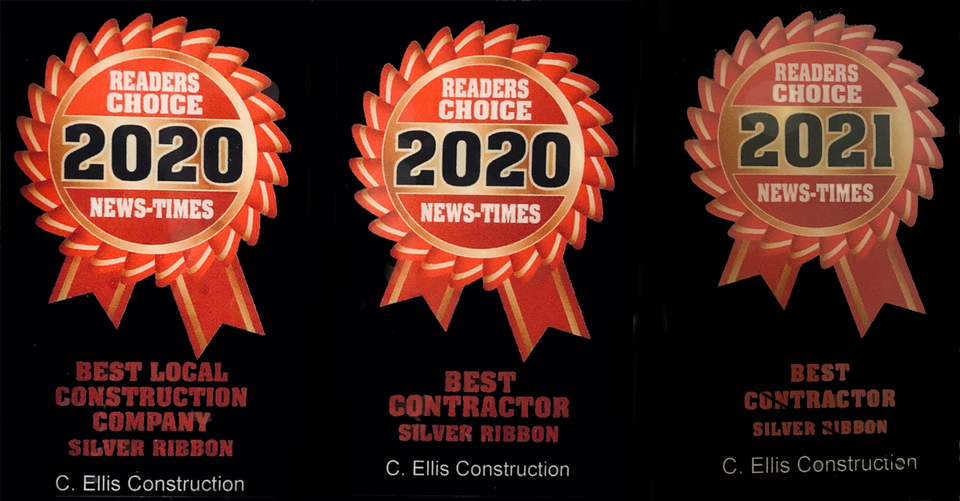 We were so humbled to find out that our Forest Grove community voted C. Ellis Construction LLC CCB 182235 SILVER RIBBONS in 2 categories!
🥈Best Contractor
🥈Best Construction Company

Thank you to all of our clients and those who voted for us in our beloved community! Cory Ellis and his crew will continue to deliver quality workmanship and service!
Forest Grove ROCKS! Thank you!
C. Ellis Construction Offers Residential & Light Commercial
General Contracting Services
Nicole Ellis, PNW Property Princess is Oregon's trusted real estate expert! Nicole Ellis loves helping people find their homes, business opportunity and/or their next adventure in real estate. You don't need a computer to find your dream house, you need a professional partner who has your best interest at heart from the moment you call to even after we close. Nicole Ellis is doing more than just selling houses in Oregon, she's helping you bring your dream home to life. 
Send Us A Message
Schedule your next service with C. Ellis Construction by simply filling out the contact form below. If you do not hear back from one of our team members within one (1) business day, please call 503-359-9998
Thanks and we look forward to helping you with your next project!